No Retreat in 2015!

July of 2014 was my 26th retreat. July of 2013 represented 25 years of successful dance retreats all held at the peaceful and beautiful Shadow Cliff Lodge at Grand Lake, Colorado. The 26th retreat was another fun and exciting learning experience for dancers.

STAY TUNED for information on future retreats!




All information including cost, location, etc. is in the Registration Flyer!





Suzanna began the retreats in 1987, and since 1988 has continued to produce this event yearly, having it at Shadowcliff Life Center in Grand Lake, CO. The Center is perched on a cliff overlooking Grand Lake Village and the Colorado "Great Lakes" area. Shadowcliff guests are given magnificently beautiful and ever-changing views of the Colorado Rockies at their grandest.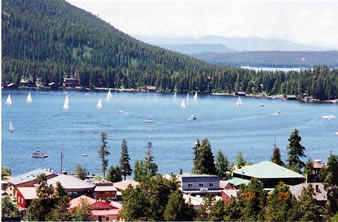 Photography by John Mutrux





The retreat runs from Thursday evening through Sunday morning. We leave after lunch on Sunday. There are approximately 15 hours of classes throughout the 4 day event. 1 hour of Yoga is taught on Friday, Saturday and Sunday mornings. Saturday night we have a dance party and put on a performance for the staff and other guests at Shadowcliff. We enjoy accompaniment by a drummer for the party and for Sunday morning class.
---
Suzanna presents classes in all aspects of technique usually with mini-choreographies. Rooms are dormitory style with three to a room. Bathrooms with showers are down the hall. There is plenty of time to hike, boat, and swim, horseback ride, shop and go to the famous Hot Sulfur Springs.
---
Dancers from out of town fly into Denver International Airport. You can rent a car and drive to Grand Lake, or it may be possible to make advance arrangements through Suzanna to ride up with local dancers. Shuttle service also through "Home James" (970-726-5060).
---