Winter and Spring
Denver Classes Schedule
NEW!!

Oriental Dance Artists
Christine and Carlyn
now teaching at Belly Dance Arts!


Suzanna's 26th Annual Dance Retreat at Shadowcliff Life Center in Grand Lake, CO July 24-27th, 2014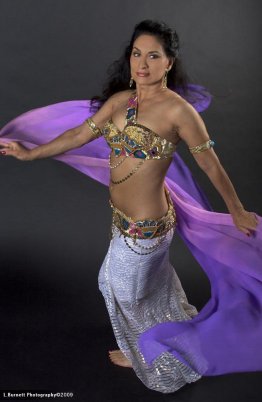 Suzanna was awarded "Dancer of the Year" - 2001 and " Choreographer of the Year" - 1998 by the International Academy of Middle Eastern Dance
Contact:
suzanna@suzannadelvecchio.com
970-245-1311 or 303-399-2622
Grand Junction & Denver, Colorado
Belly Dance Arts
Suzanna Del Vecchio
Oriental Dance Artist
International Instructor/Performer

Grand Junction and Denver, Colorado
International belly dance instructor and performer, Suzanna Del Vecchio features: Denver belly dance classes, belly dance videos for sale and her, popular annual Colorado bellydance retreat for dancers. Solo and group performances and special group lessons for Bachelorette and Bridal Showers. Call or email for details.
Check out our new prices on DVDs!
"My teacher was right! You are a beautiful dancer and your teaching is completely clear. The power in your dance (performance) from the Heart, especially 'Moon Goddess' had me gasping out loud! These DVD's are a treasure."
- Marsha Kord

(Or get INSTANT ACCESS
Download direct from www.bhuz.tv!)
Shadowcliff Retreat Center in Grand Lake, Colorado continues to be an outstanding setting for dancing, yoga, hotsprings at Hot Sulphur Springs, hiking, boating on Grand Lake and a relevant and inspiring curriculum that encourages self reflection. The classes, setting, staff, food - (organic and local when available) all contribute to a memorable dance retreat experience.
Please call to discuss your needs
970-245-1311 or 303-399-2622
Join our Belly Dance Arts Newsletter Group for free fun information
(your email address is kept completely confidential and not shared)